We are specialized in the design and manufacture of all kinds of casting parts, such as excavator Teeth, Tips, adaptors and side cutters. Main products are all kinds of high-manganese steel, wear-resistant steel and alloy steel parts. We have more than one thousand kinds of products
widely used in construction machinery field,such as Caterpillar,Komatsu,Esco,Doosan,Volvo,
Hyundai,Hitachi,Kobelco,JCB,CASE,etc.
What we supplied for ground engaging tools: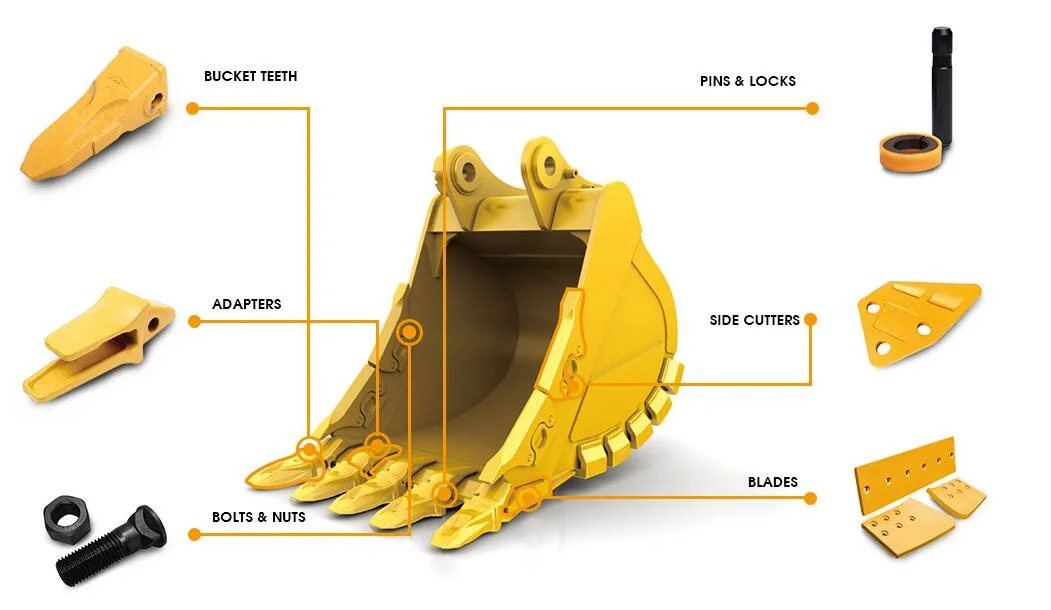 Main Information

Machine type:

Excavator, Loader,Bulldozer,etc.

Brands:

Komatsu, Caterpillar, Hitachi, Volvo, Case, John Deer, Doosan, Hyundai, Kobelcom, JCB, Yanmar, Terex, XGMA, LIUGONG, SANY, LONGKING, BOBCAT.

Heat treatment:

Quenching and tempering treatment

Work condition:

With excellent elongation and tensile strength,

suitable for many different hard working conditions.

Mecanical Performance

Material No.

Product

Impact Toughness (ak/JC m2)

Hardness HRC

Tensile Strength

Elongation

Material Class

ALZG1#

Adapter, Side Cutter, Protectors

>=15

36-40

>=1300

>=4

Standard

ALZG2#

Teeth/Loader Teeth

>=15

48-52

>=1500

>=4

ALZG3#

Adapter(>20kg)

>=20

40-46

>=1350

>=5

Hight

ALZG5#

Teeth(>20kg)

>=16

51-54

>=1550

>=5
Advantages:
Penetration: Improved penetration reduces load on the engine, transmission, tires and hydraulic system.

Ingenious: Beautiful durable rock chisel k bucket teeth, special design, more durable than normal bucket teeth.

Wearlife: Extra material designed, maximize wearlife and impact resistance.

Sharpness: Self-sharping design, better penetration, less stress on the machine, less oil consumption.

Hardness (HRC): 51-54, high quality, longer wearing life, Up to 250 hours, stronger, create productivity.

Save up 25% cost
Bucket Teet Type: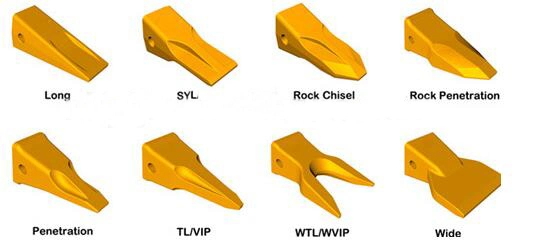 Bucket Teet More Pictures: