1. Description
| | |
| --- | --- |
| Part No.: | 8J2936 |
| Description: | Unitooth |
| Brand: | J Family |
| Logo: | Beneparts |
| Color: | Others |
| | |
| Applied Machine | 977,966C |
| Production Method: | Casting |
| Material: | Alloy steel |
| Chemical Component: | Please contact with our sales to know details. |
| Hardness: | HB 470-520 |
| Impact: | ≥15J (25ºC) |
| Tensile Strength: | ≥1450Rm-N/mm² |
| Yield Strength: | ≥1100Re-N/mm² |
| | |
2. Our product line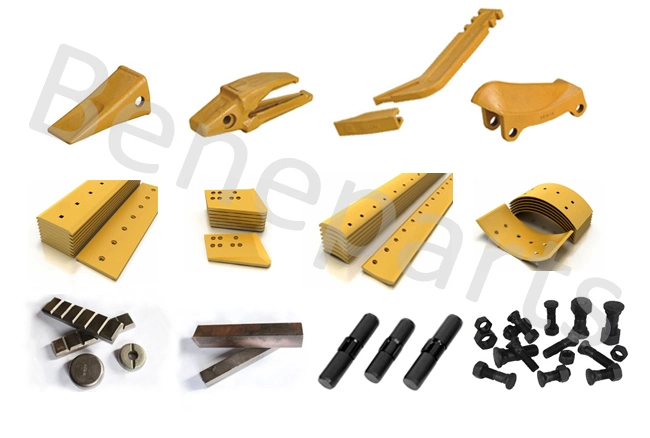 3. Our production line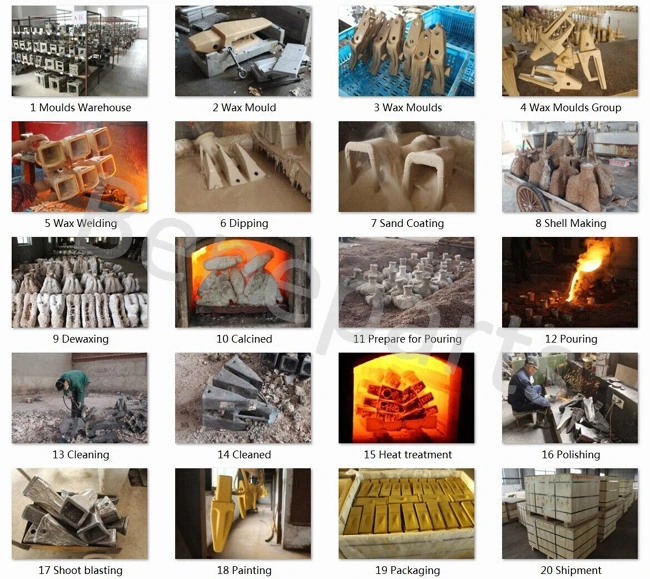 4. Popular items
| | | | | |
| --- | --- | --- | --- | --- |
| Part number | Measurement | Description | Weight/kg | Model |
| 1U3252TL | J250 | Bucket teeth | 2.0 | E311,E312,916,939 |
| 9W8259 | J250 | Bucket teeth | 2.0 | E311,E312,916,939 |
| 6Y3222V | J225 | Tooth | 2.0 | |
| 132-4720 | | Teeth | 2.0 | |
| 6Y3222 | J225 | Bucket teeth | 2.1 | E307,EX70,933 |
| 4T1204 | J200 | Adapter | 2.2 | 916,939 |
| 9J4259 | J250 | Bucket teeth | 2.5 | E311,E312,916,939 |
| 4K6984 | | Adapter | 2.5 | |
| 1462201M1 | | Unitooth | 2.5 | |
| 1U3302P | J300 | Tooth | 2.6 | |
| 6Y3224 | J225 | Weld on Adapter | 2.7 | E307,EX70 |
| 6Y3222RC | J225 | Bucket Tooth | 2.8 | E307,EX70,933 |
| 1U3251 | J250 | Tooth-SHORT | 2.8 | E311,E312,916,939 |
| 1U3252 | J250 | Tooth-LONG | 2.8 | E311,E312,916,939 |
| 862740 | | Unitooth | 3.0 | |
| 8E4222 | J225 | Bucket Tooth | 3.1 | E307,EX70,933 |
| 9W1879 | J200 | Bucket Tip | 3.1 | 416,438,910 |
| 1U3202SYL | J200 | Tooth | 3.1 | |
| 1U3252R | J250 | Tooth | 3.2 | TALLA 25 |
| 9J4207 | J200 | Bold on Adaptor | 3.2 | 416,438,910 |
| LC250RC | J250 | Tooth | 3.2 | |
| 1U3252RC | J250 | Bucket Tooth | 3.2 | E311,E312,916,939 |
| 138-8203 | J200 | Bucket Tips | 3.3 | 416,438,910 |
| 9W6207 | J200 | Adapter | 3.3 | |
| 8E2184 | J200 | Adapter | 3.3 | |
5. Our warehouse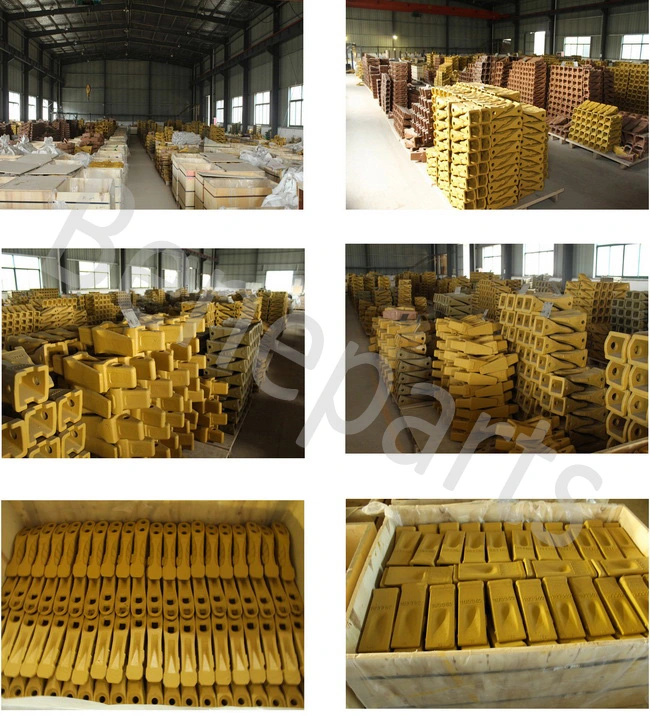 6.Company information
Ningbo Beneparts Machinery co., Ltd as your reliable G.E.T parts supplier, offering full range of replacement parts suitable for all kinds of earthmoving machines which apply to mining, construction, agriculture etc. Like Excavator, Bulldozer, Loader, Backhoe, Scraper, Crusher and so on. The replacement parts that we supply including casting parts like bucket teeth, adapter, lip shroud, protector, ripper shank etc. and forged parts like forged bucket teeth, cutting edge, grader blades, segment, end bit etc. and also wear-resistant parts like chocky bars, wear buttons, chromium combined wear plate etc. and matched parts like pin, washer, bolts and nuts etc..
Beneparts has a very strong sales team and firmly cooperated manufacturer with high-tech and focus on quality with more than 28 years experience.
Our advantages are four fold, our:
1.strong technical team, and we have the ability to formulate materials to meetthe specific needs of our customer's projects.
2.Perfect quality monitoring system, and full range of advanced facilities, like Component analysis machine, Impact Machine, Tensile Strength machine etc.
3. Rich experience to do OEM/ODM business, we can develop items as per drawings and samples if you have specific requirement.
4. Efficient management, we can short delivery time and we have good after sale service which keep long term business cooperation with our customers.
Our commitment to you is always providing quick, convenient, effective customer service.
Look forward to meeting you!