Bucket Tooth Features:
1) Strong digging capacity
2) Suitable for breaking of hard earth, sub-hard stone and land waste
Product Introduction:
1.The tooth and adaptors are including a complete line of products to fit from the smallest to the largest
machines: Caterpillar, Esco, Hyundai, JCB, Bofors, Case, Daewoo, Komatsu,etc
2.Quality management system is based on ISO9001:2000.
3.Process: Wax injection; Wax welding; Dipping Sand coating; Shell making; Dewaxing Cutting and Cleaning
We focus on offering bucket teeth, adapters, blades, cutting edge, end bits, power bolt and etc which applied to Construction Machinery (Excavator, dozer, grader, loader...)
- CATERPILLAR STYLE J250/J300/J400/J450/J500/J550/J600/J650
- KOMATSU STYLE PC100/PC200/PC300/PC400/PC650
- JCB STYLE 53103205/53103208/53103209
- HITACHI STYLE, KOBELCO STYLE, KATO STYLE, HYUNDAI STYLE AND SO ON.
- BLADE: 5D9553,5D9554,5D9558,5D9559, 4T3034,4T3007,4T3036 and so on.
- Cutting Edge
- End bits
- Power bolt and Nut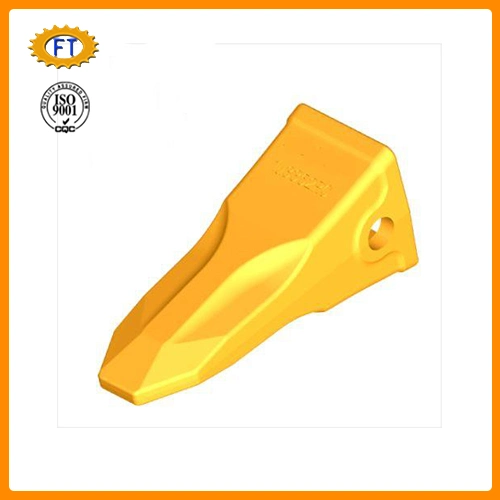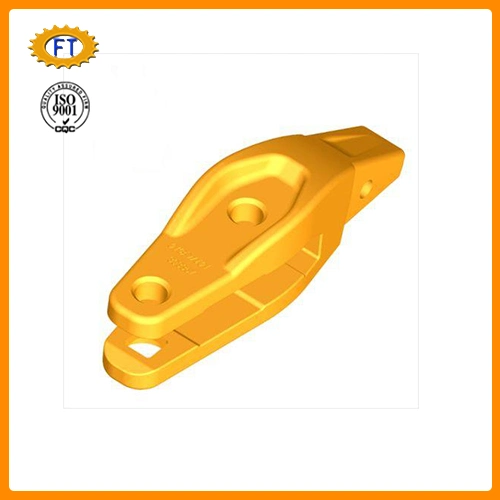 Our main market are focusing on fine quality products in the markets in North and South America, Europe, australia, as well as some africa and asia countries or regions. Our undercarriage parts have a good reputation among this industry. Komatsu excavator teeth are made of good quality from our undercarriage parts factory, we offer many models of bucket teeth such as PC100/PC200/PC300/PC400/PC650, welcome to order komatsu teeth online. Once you have any requirement please feel free to contact us, we will be your reliable partner.
| | | | | | | | | |
| --- | --- | --- | --- | --- | --- | --- | --- | --- |
| BRAND | | | | | | | | |
| KOMATSU | PC30 | PC40 | PC45 | PC60 | PC75 | PC100 | PC120 | PC200 |
| EXCAVATOR | PC220 | PC300 | PC350 | PC400 | | | | |
| CATERPILLAR | E70B | E110 | E120 | E200B | E307 | E311 | E312 | E320 |
| EXCAVATOR | E322 | E325 | E300B | E330 | | | | |
| KOMATSU | D20 | D21 | D30 | D31 | D37 | D40 | D50 | D60 |
| BULLDOZER | D63 | D65 | D80 | D85 | D135 | D155 | D355 | D375 |
| CATERPILLAR | D3C | D3D | D4 | D4C | D4D | D4E | D5 | D5H |
| BULLDOZER | D6 | D6C | D6D | D6H | D7E | D7G | D8N | D9N |
| HITACHI | EX30 | EX40 | EX60 | EX100 | EX120 | EX200 | EX220 | EX300 |
| | EX400 | ZAX200 | ZX330 | ZX350 | UH07 | UH081 | UH083 | |
| DAEWOO | DH55 | DH200 | DH220 | DH280 | DH300 | DH320 | | |
| HYUNDAI | R55 | R110 | R130 | R150 | R200 | R210 | R250 | R290 |
| KEBELCO | SK60 | SK100 | SK120 | SK200 | SK220 | SK300 | K904 | K907 |
| MITSUBISHI | MS110 | MS120 | MS140 | MS180 | | | | |
| KATO | HD140 | HD250 | HD400 | HD550 | HD700 | HD850 | HD900 | HD1220 |
| SAMSUNG H.I. | MX8 | SE200 | SE210 | SE280 | MX292 | SE350 | | |
| SUMITOMO | SH70 | SH100 | SH120 | SH160 | SH200 | SH280 | SH300 | SH340 |